Christmas can be such an expensive time that I wanted to share some Christmas Craft that has been pinned onto the Christmas board which are made using recycled materials.
If you missed why I'm talking about Christmas in July then please read here.
Click on each of the pictures to visit the original websites with instructions on how to make them.
Link up posts about craft, activities, what you got up to, singing, nativity, food, reviews of products – anything (you can also link up the usual Motivational Monday posts). Then I shall make round up posts later in the year and start sharing them.
Join us on The Christmas Pinterest Board
With it being Christmas coming up me and Sarah Co-Host A Party of Seven have clubbed together to bring you monthly fab giveaways.
This month we see the Vtech Baby Stack and Discover Farm – suitable from 6-24 months.
Enter on either of our blogs via the shared Rafflecopter.
Ends: 31/07/2013 @ 0:00
a Rafflecopter giveaway
ThePrizeFinder – UK Competitions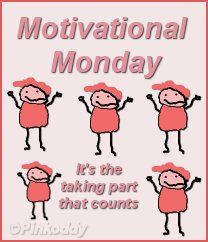 Or add any other post that is inspirational or if you need help inspiring/motivating. Thank you to all of last weeks link-ups, we really appreciate each and every one, I hope to see you again this week. Have you been outdoors with your children – making the most of the sunshine? Saving the environment? Gardening? Crafting or cooking?   Join the Google Plus Community
Related posts: