I think it is all to easy in this day and age to let the children go on their 'screens' at the weekends, whether it is to have a little rest or to get things done. So today I have Karen from Twinlifeonline and Letkidsbekids Guest Posting in order to help promote Screen free day.
Screen-free day
Thank you very much to the lovely Joy for letting me write this guest post, to help spread the word about a 'Screen-Free' day this Sunday 19th January 2014.
We all live in a modern fast paced world, with technology at every turn. This technology, I believe should be embraced. It is part of our society and a fantastic resource for children and families. However, it is important not to forget the basics of childhood fun.
Children are children, they live (and need) to have fun, run around, get fresh air, use their imagination, socialise and just explore their world. It is a time for play, learning through experience, exploring, getting creative and simply having basic fun and family time.
For this reason, I am promoting a 'screen-free' day on Sunday 19th January. The idea is that we turn off the screens, TV's, computers etc. for the day and return to the basics of spending quality family time together screen free.
There are loads of things you could do for the day. You could go on a day trip together, go for a walk or bike ride, do some cooking, crafting, have a games afternoon, build a den, talk or put on your own show. Whatever you decide to do, have fun together without the screens and help spread the word of basic childhood fun.
Any bloggers who would like to join in, I will be adding a linky on my blog Let kids be kids on Wednesday 22nd January 2014, for you to link up your 'screen-free day posts, so we can all see how everyone got on.
I hope you will join me for some quality family time, with a 'screen-free day' on Sunday 19th January 2014.
Posts of Karen's that may be of interest to help you with screen free day:
Karen also runs a Let Kids be Kids Linky every Tuesday.
You may also be interested in visiting the Countrykids linky for ideas on Outdoor fun all the year round.
You may be interested in my post on Children and Television and our family day Skiing and how Spogo can help you find an activity in your area. Or check out our frozen dinosaur play – find ideas such as this and many more over on Pinterest.
Follow Karen
Follow Myself 
Good luck to everyone taking part in Screen Free Day – I'm not sure who will find it more difficult in my house the children or the adults. I think we will focus on fine motor skills – lots of colouring and cutting. Maybe even some painting.
Do you know what you will be doing?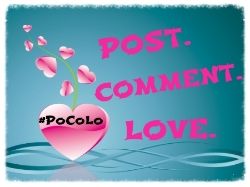 This is not a sponsored post.