I love Pantos, they really remind me of Christmas as a child. The booing the baddie, and the goodie throwing sweets into the audience, after shouting, "He's behind you." So you can imagine how excited I am to tell you that I am being granted special access to The Roses Theatre's production of Jack and the Beanstalk. Not only does this mean that I'm going to access areas, and ask questions, that I never have before, but it means I get to leak bits of information to you my readers AND look out for an exclusive giveaway!
The Roses Theatre Grow your own bean competition
They already have started to build up the magic and excitement with a Grow your own bean competition (it's not too late to enter either!). The winner gets a family ticket to see Jack and the Beanstalk LIVE at The Roses Theatre, meet the cast and have a backstage tour! They can also have their photo taken with their favourite character!
Simply pop on down to The Roses Theatre and pick up your Activity pack and grow your own bean essentials. This is because the story is Jack and the Beanstalk (you know the one where Jack swaps his cow for some magic beans, and it grows all the way to the sky – wouldn't that be something!).
The activity pack has some helpful tips on how to grow the bean plant and some fun games and puzzles (maze and wordsearch) whilst the wait is on for the bean to grow. There's even a bean diary – so you can track your bean's growth, colour, size and appearance, plus an area to draw your bean.
The pack also contains a certificate for growing your bean. Then on Saturday 23rd November 2013 between 10-12 pop down to The Roses Theatre for the exciting measuring day – the winner will be the one who has grown the tallest bean.
The Roses Theatre Knit the Beanstalk Challenge
But that's not all! If you are not feeling very green fingered why not get involved with the Knit our Beanstalk Challenge. The pantomime is the highlight of the year and is very important to Tewkesbury, so what better way to get into the festive community spirit than by getting involved in the production of the Beanstalk. The aim is to make the Beanstalk as big as possible, so that every nook and cranny of The Roses Theatre is wind and twined with it.
People of any age can get involved and contribute and if you have never knitted before don't worry you can learn the basics at the launch event on Tuesday 29th October 10am-12pm. Knit, cable, twist, pearl, garter stitch – whatever takes your fancy! You don't have to make the launch – knit in your own time, whenever and wherever (maybe waiting at the doctors!). You don't even have to live locally – you can send your beanstalk pieces through the post. Simply knit a green scarf 15cm wide and as long as you can. If you are an experienced knitter you could make some intricate leaves of any size and shape and they will be stitched onto the beanstalk.
It would be great if you are part of a knitting circle of craft group if you could pull together and help with this please
There's also going to be drop in stations around Tewkesbury town and you can add your stitches onto somebody else's.
If you really feel that you cannot knit then you can still help by donating any shade or ply of green wool and/or knitting needles of any diameter. Or simply help spread the word out there.
For more information visit:
www.rosestheatre.org/takepart or email communitybuider@rosestheatre.org
Jack and the Beanstalk runs from Saturday November 30th until Saturday January 2014 at The Roses Theatre Tewkesbury. Tickets costs between £10-£22.00.
Related Bean Posts by Other Bloggers
The Secret to happy children – Thinly Spread
Gardening with kids get going with growing – Thinly Spread
Magic Beans – A Residence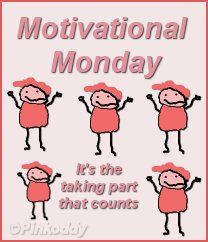 PLEASE REMEMBER TO COMMENT ON OTHER PEOPLE'S POSTS
I realise we are all busy that is why the linky is up for a week – giving you plenty of time to comment on some of the other entries. We need to build a community spirit and help one another. Ideally one a day would be amazing – but even 3 a week would help motivate someone else. Thank you.
October the theme is Fall/Autumn/Halloween.
November theme is GOOD CAUSES
I have started on the next theme because I wanted to help a small local business – and it's November before next Monday. May be you'd like to consider what you can do to help those less well off this Christmas, support a charity, help a friend or neighbour – or any other good cause – maybe help promote or sign up for Sports Relief with Team Honk.
It is just a guide and can be to do with crafts, days out, photos, achievements, favourite things – anything.
Find us on Pinterest and Google+ 
If you are organised then please join in with the Christmas Collection. Don't worry it is open until Christmas for those who aren't thinking about it yet a while.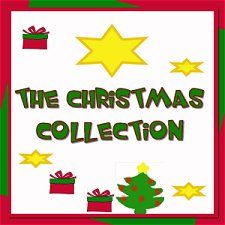 I am not being paid to help The Roses Theatre but occasionally receive complimentary tickets for their performances in order to share with others how much I enjoy them/the Theatre.
Related posts: