Have you had a last minute letter from the school telling you that your child or children need costumes like yesterday? Or maybe your child just likes dressing up? I love Christmas but there's so much expense, especially with four boys. So when it comes to  Christmas dressing up ideas for children I like to keep it cheap – I mean it is a whole year until they've worn them again, plus they may have grown out of them.
Of course if you don't want to go too complicated you can make a simple Christmas hat or if you need a particular character/animal for the school play (or because your child requests it) you can simply make a headband out of cardboard and decorate it (or even better get your child to decorate it) accordingly. You could use an old dressing gown belt to make a tail too.
Cardboard is great – why not cut out a great big star, paint it and attach it around you (with plain black clothing underneath).
Or you could make a mask like this Snowman paper plate mask – simply then dress in all white and add a scarf! This could also be used to make a sheep/donkey/cow/horse/wiseman face – anything you like!
Of course you may need a traditional role like a shepherd, here's a guide to make a shepherds costume from a pillow case, and a shepherds head dress, again you could use cardboard to make a crook, and a sheep soft toy.
Mary and Joseph again can use the pillow cases (as per above) teamed with blue trousers for Mary and Brown for Joseph; a teatowel on their heads secured with a dressing gown belt, a leather brown belt around their middle. Failing that some pyjamas may just do the trick!
Wise Men/3 Kings just need to be bright, with a cardboard crown and a gift (maybe make a treasure chest from cardboard), and a cape – this is a Red Riding Hood cape but I think it would make a fantastic cape for our Wise Men/Kings.
Make an angel by sewing on tinsel to a white shirt and add a No Sew tutu (RedTedArt). Or how about something a little less traditional – RedTedArt shows us how to make your own Fairy Wings add to the No Sew tutu and become a fairy,or maybe they just want to be Batman this Christmas.
For more ideas of how to make your own visit my Christmas Photo Shoot board on Pinterest
Alternatively, if your school has left it to the last minute to tell you, or you never received the letter, or forgot, or any other reason why not popped down to Asda who have some lovely Christmas dressing up clothes really cheaply. We got our Sheep and Donkey from there for £5 each and they can be used all year round.
This year we opted for Rudolph (a very popular choice in our house), a Wise man and a Shepherd. The children absolutely loved them and I think role play is really important for development – especially my youngest.
Pop  over to my Instagram and hear him singing his little heart out, and I thought it was very Magical so linking up with the lovely Jaime Oliver this week too.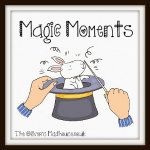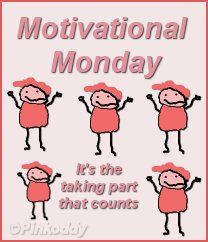 PLEASE REMEMBER TO COMMENT ON OTHER PEOPLE'S POSTS
I realise we are all busy that is why the linky is up for a week – giving you plenty of time to comment on some of the other entries. We need to build a community spirit and help one another. Ideally one a day would be amazing – but even 3 a week would help motivate someone else. Thank you.
DECEMBER  theme IS CHRISTMAS
It is just a guide and can be to do with crafts, days out, photos, achievements, favourite things – anything. No time to write a post? Then please do link up something in your facebook or a picture you've instagrammed – follow me on instagram here
Find me on Pinterest and Google+ 
It is amazing that we are on our final month of the year and I really do thank you all for your support.
Also running is The Christmas Collection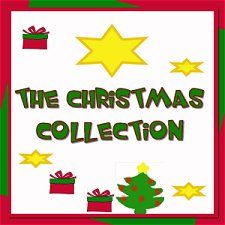 I was sent a gift card from Asda in order to review some Christmas dressing up outfits. All thoughts and opinions are my own. I have received no other compensation for this post.
Related posts: